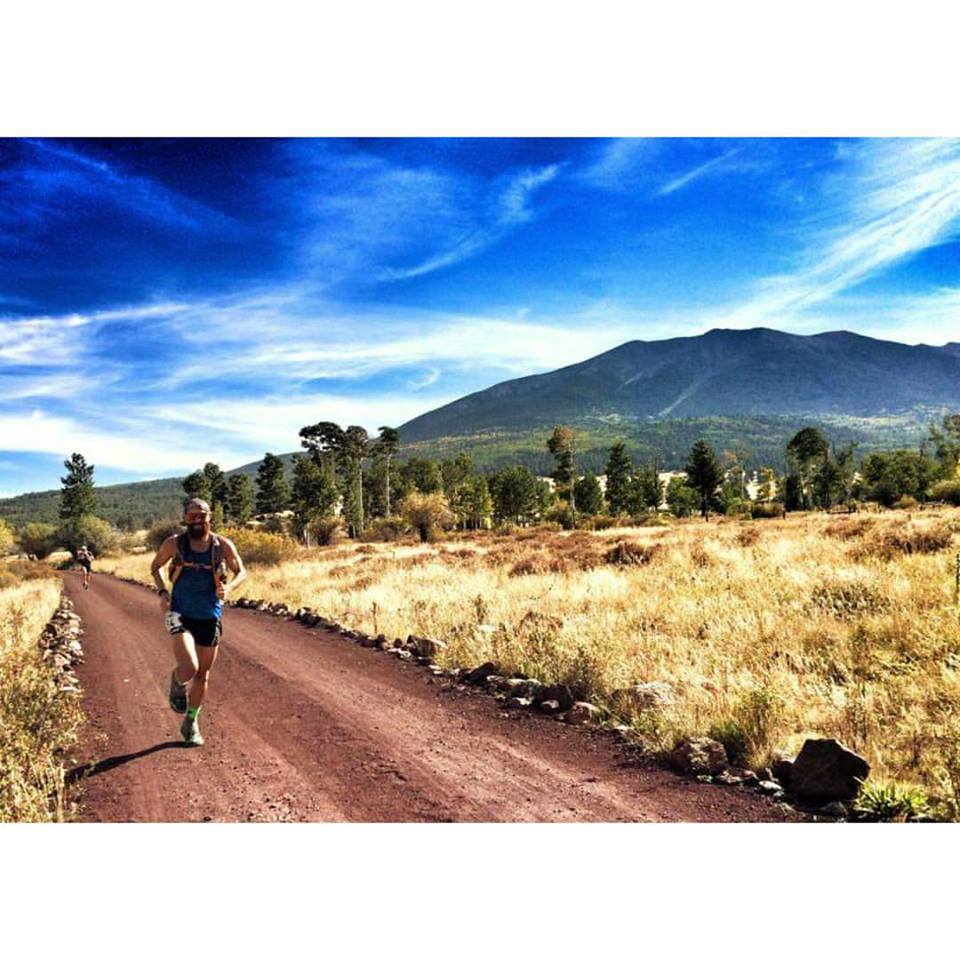 Ok, I know I made a pretty adamant assertion a while back about how I don't run.  I went on and on about how I was too self-conscious to even do a little jog (a word that is forbidden in our household) around the neighborhood because I felt inevitably compared to my supersonic husband.  I admitted that living room dance parties were my main source of cardio, other than carting around a rather hefty toddler and chasing after our rambunctious 5 year old.  I talked about how important it is to discover and pursue your own dreams, taking into account that your personal aspirations do not have to mirror your partner's goals.  
While all of those things still ring true in many ways, I'm going to tell you a little secret…
I started running.
Now I'm not signing up for a 50K anytime soon (despite the asinine urgings of some friends and family. Baby steps, guys…Baby steps), but four days a week for the past three months, I've been lacing up my previously-neglected running shoes to spend some time in the trails.  
And can I let you in on another secret?  
I LOVE IT.
Of course it wasn't all frolicking in nature's beauty and reveling in the pines at first.  For the initial few weeks, I felt heavy and sluggish on my feet, where habitual thoughts hovered around fear ("oh my gosh I'm pretty sure I'm going to collapse in the woods and become a veritable feast for forest creatures") and self-deprecation ("you pansy, your husband runs 12 miles to school in a snowstorm and you can't even handle a lovely 2 mile springtime jo- I mean- run?!")
But after those introductory days of trepidation and pain, something peculiar started to happen.  I began to feel lighter on my feet, as though I was being- in some way- carried by the wind.  I felt confident enough to allow my eyes to stray from scouring the ground for nature's ruthless obstacles (I guess little tiny rocks turn into land mines and roots turn into tripwire when I'm travelling faster than my previous toddler-who-walks-like-a-drunken-sailor speed.)  With my gaze no longer glued to the ground, I began absorbing the breathtaking beauty around me.  I felt alive. I felt strong.  I felt powerful.  I have to admit that I've let out a cavewoman-esque roar while running wild through the forest on more than one occasion.
For the first time in my life, I had a glimpse into my husband's seemingly crazed obsession.  I finally understood what it meant to have "tired legs" (before I just thought it was a lame excuse for my husband to lay in bed watching Netflix and shamelessly shovel ice cream into his face).  I realized the importance of planning your day around a workout- a phenomenon I previously thought to be conceived in order for my husband to avoid housework.  I recognized the utter heartbreak that comes from having absolutely no freaking almond butter in the freaking house.  Seriously, does someone want to die?  Most importantly, I began to develop that all-consuming need to run- to feel the wind on my body, the rocky, uneven ground under my feet, and the rush of endorphins coursing through my veins with every heavy breath.
I can't exactly pinpoint what motivated me to start running after years and years of resentment and resistance.  Perhaps my husband's persistent warning finally sank-in; that if I didn't build bone density in young adulthood, I would be destined for osteoporosis and hunchback-ness later in life.  (Seriously, you guys.  This is the kind of information I receive on a daily basis living with an endurance athlete/physical therapist.)  Maybe I grew curious about my own potential- whether I had the grit within me to overcome insecurity and weakness.  Hell, maybe I was just tired of actin' a fool in my living room with my lonely dance moves.  Whatever the reason, I started running.  And I started to love it.
This new life anomaly has made me question how many other things I have denied myself due to feelings of insecurity or resentment.  How many opportunities have I passed-up in my life because of self-doubt?  In retrospect, after only a few short months, it seems absolutely silly that I avoided the pleasures (and pains, let's be honest) of running for something as trite as an insecurity.  It's actually quite frustrating that I let myself get in the way of…well…myself.
And so, virtual world: let it be known that I am making a resolution to no longer allow feelings of self-belittlement get in the way of my life.  I will try new things and allow myself opportunities to fail and opportunities to succeed. I will no longer care that I don't "look" like a runner when out on the trails (I probably more resemble an octopus trying to walk on sand.  Did you get the visual?  Good.)  Most importantly, I won't give a damn about what anyone else thinks, if I'm enjoying what I'm doing.
So, for those of you who have been itching to try something new but have been too self-conscious or afraid of failure, please don't wait years to pursue your interests like I did.  Don't let your self-doubt get in the way of doing things you love.  Don't let insecurity cloud your desire to try new things.  Just get out there and do it- whether it's running, learning to play the bongos or taking a hip-hop dance class at age 54.  It is truly tragic when we allow our own selves to be the sole roadblock to success or happiness.  You will never know what satisfaction you are withholding if you don't allow yourself the vulnerability of failure, or the opportunity to succeed. After all, we are not truly living if we remain in our monotonous bubble of comfort (like my running-hating narrative.)   
While I am a long way from being an avid runner, I am enjoying the journey- metaphorically and literally. I'm even starting to gear-up like a runner:  I started wearing trucker hats and carried a hydration pack on my last run.  Oh, and get this: I signed up for my first trail half marathon next week.  Before registering, I told my husband that I was worried what others would think of my less-than-stellar performance compared to his.  Then I quickly slapped myself across my hypocritical face and remembered my own advice: don't let yourself get in the way of your own happiness.
So laugh at yourself, be proud of yourself, and know that everyone is clumsily finagling their way through some part of life. You're not the only one who looks like a metaphorical sand-walking octopus.