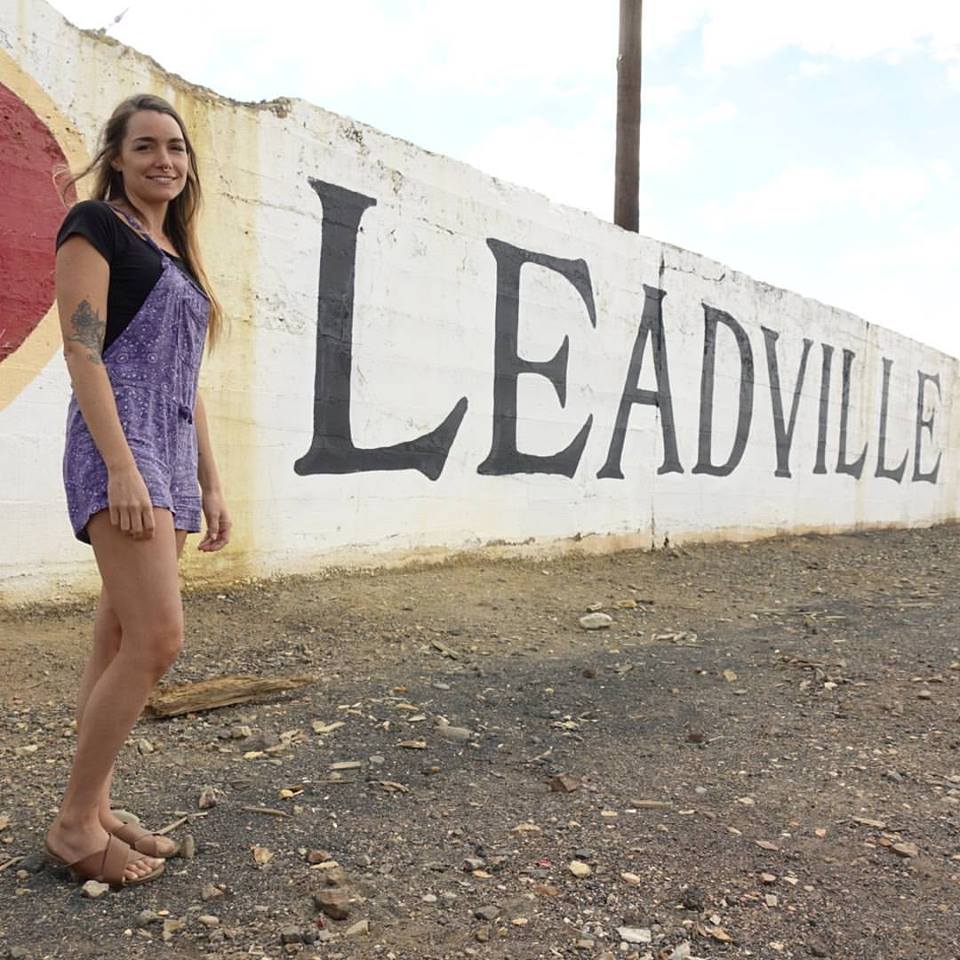 A few weeks ago, I made the ultimate groupie move and crashed a stage race in Colorado. By "crash", I mean I was there purely for spectator and entertainment purposes, and also for the purpose of "my husband and I are in dire need of alone time away from our kids for more than 2 hours at a time for the love of God and all that is Holy."
If you didn't know, the Transrockies run is an epic running stage race that covers 120 miles and 20,000 feet of elevation gain over the course of 6 days through the Colorado Rockies.  The race starts in Buena Vista, Colorado and makes its way through the iconic towns of Leadville, Vale and Beaver Creek, among others.
Each night, runners camp in tents set up by the race crew, and are fed gourmet "camp" foods like delicious tacos, grilled veggies and pasta.  There is also a steady flow of Michelob Ultra and a midnight snack bar, just to keep things interesting.  It's a pretty sweet set-up, and my husband, having had attended the race 2 years in a row, thought it would be a fun experience for me to tag along.
"I bet you're going to want to run it next year by the time you leave," he said, keeping a straight face as I scoffed at the idea.  I give myself hardcore Strava kudos if my mileage for a given week is above 20 miles.  Covering that kind of distance in one day FOR 6 CONSECUTIVE DAYS?  There were few things I could think of wanting to do less.
Still, I had grand aspirations of waking up early each morning of our trip to hit the trails and see the beautiful mountainous scenery, running through the thick pines and feeling the crisp air invigorate my lungs.
I did run, once.  It was in Leadville, on my first day in Colorado.  I started out strong, vainly wondering if passersby thought I was getting ready for the Leadville 100.  "I bet I look so fricken cool," I thought, sporting my husband's Altra buff and running way faster than my novice running abilities merited.
The dream died hard, about .7 miles into my run, when my legs started to seize and my lungs burned from that "crisp" hypoxic air that accompanies 10,000 feet of elevation.
"Aaaaand I'm out," I said to myself about 6 minutes later, briskly stretching on the side of the road just to maintain an air of "Yeah I know what I'm doing. Pfff."  Then I turned around and slowly hobbled back to our AirBnb.
Note to self: don't run super fast in Leadville just to look cool.  Or just don't run super fast in Leadville for any reason.  It's not going to go over well.
But for as much as my one and only run in Colorado was a total fail, the trip itself was one of the funnest experiences of my life.
My husband had driven down a few days earlier with his friends Brian and Caleb, and I made the 11 hour drive solo to meet them on day 3 of the race. Although I needed a break from motherhood, I couldn't quite bring myself to leave my kids for 8 days.  That being said, I enjoyed every minute of those 11 hours of silence, alone with my thoughts, music and NPR and devoid of pterodactyl-esque baby cries and sibling arguments.
I met my husband in Camp Hale, about 15 miles from Leadville, right before the start of the Transrockies' "unofficial" beer mile. When your welcome to Transrockies is ultrarunner and friend Brian Tinder sporting a red and black thong, chugging and vomiting Michelob Ultra for a mile straight, you know it's going to be a good week.
After the beer mile, we sat around "Chill Ville"- an area of couches, Adirondack chairs and snack tables set up by the race crew each afternoon- to watch the daily awards.  Although I had just arrived, I could feel the sense of community and camaraderie that had been forged among the runners in 3 short days.
The next morning I slept in, feeling only vaguely guilty for the luxury of sleep when I knew others had been awake for hours making their way up and over the Rocky mountains.  I had an uncharacteristically lazy morning, then drove through the winding, pine-flanked road that led from Camp Hale to Red Cliff, where the race finished that day.
My husband and I walked past the creek where runners were giving themselves a natural post-race ice bath, and up a dirt road to cheer for the descending  runners.  I was in awe of the shapes, sizes, and ages of runners accomplishing the arduous task of running for hours at elevation, especially after my 12 minute Leadville running experience.
I watched runners emerge from the mountains, both smiling and grimacing, and I could feel the ignition of pride well up in me.  I started to understand why someone would willingly put themselves through such a physically taxing experience.
Once the majority of people had crossed the finish, everyone congregated at Mango's Taco and Margarita bar for lunch.  Runners, tired from the run but excited by their accomplishment, laughed and talked about their day, speaking of hardship and triumph in shared commiseration and elation.
And it was the same each day- people coaxed their sore and fatigued bodies up and out of their tents and made their way to the starting line.  They ran through the mountains, and then emerged at the other end a little more tired, but a little stronger, too.
And although everyone was extremely accepting and kind towards me throughout my days as a hardcore spectator, I felt like an outsider.  It had nothing to do with the way I was treated.  If anything, I met some of the kindest and friendliest people I'd ever encountered.
Instead, I set myself apart knowing that I was not being forged and reinvented by physical duress, as the Transrockies runners were.  I was starkly aware that I was not participating in the act that bonded these hundreds of people together-  the grueling, life-changing hard work on the trails each day.
In conflict resolution, we call this community building phenomenon "superordinate goals."  It is the notion that people can be brought together by enduring hardship together- and through this shared experience, they form an enduring bond that supersedes race, ethnicity, class and politics.
For all of the good times I had at Transrockies- the laughs and the hugs and the Brian Tinder thongs- the most poignant take away from the trip was my newfound understanding of racing.
I realized that it's really not about winning, or PR-ing or beating an opponent.  When it comes down to it, racing is about learning through discomfort.  It's about making friends.  It's about looking into a stranger's eyes and understanding their pain.
Most importantly, racing is about going through the mountain, whether literal or metaphorical, and coming out stronger on the other side.
And you know what?  I just may have told my husband that I want to sign up for next year.  I'll keep you posted.